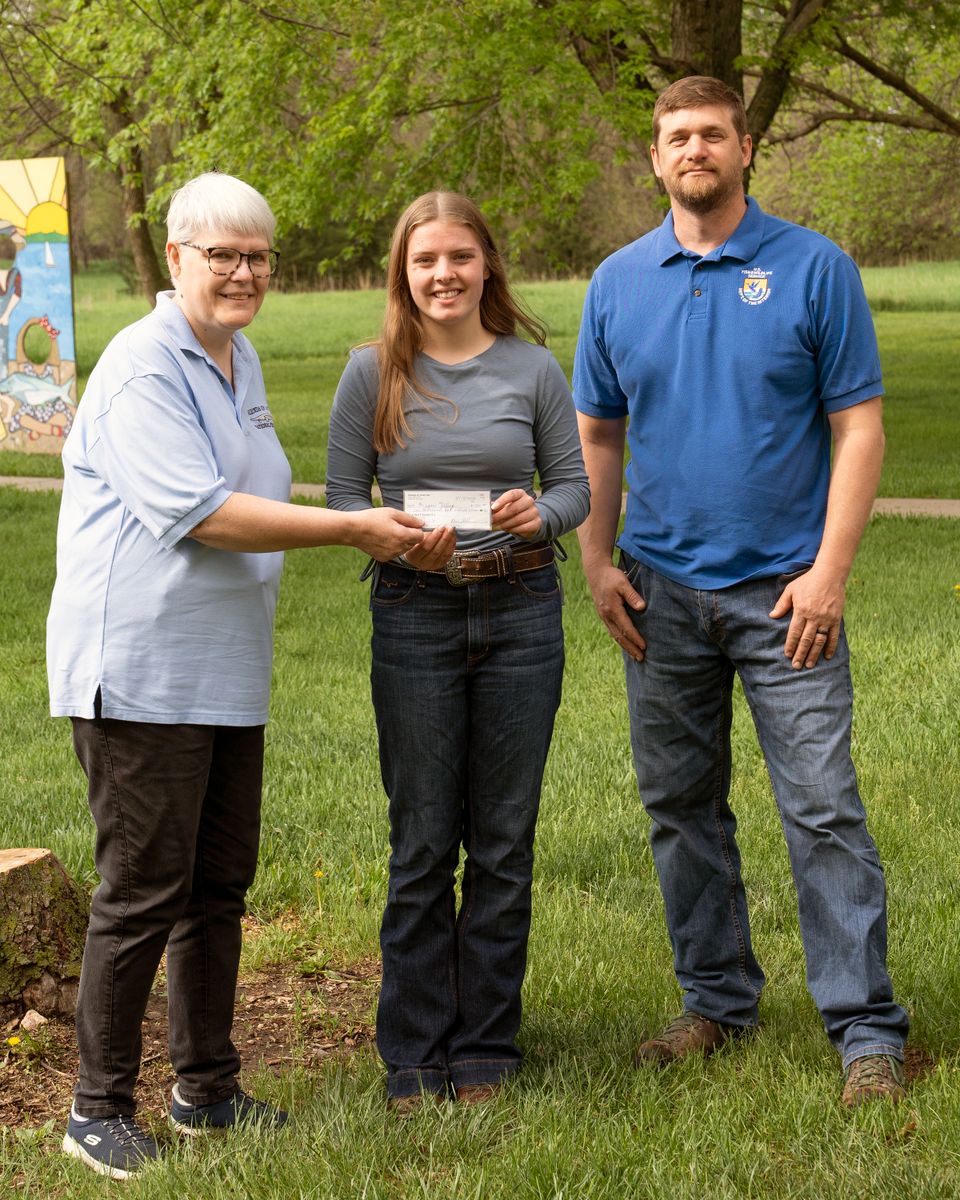 2023 Scholarship Winner
The Friends of Gavins Point National Fish Hatchery would like to announce that Megan Tramp has been awarded this year's annual scholarship.

Megan is the daughter of Lonnie and Beth Tramp of Crofton, NE.  The $1,000 scholarship is awarded to a student that is planning a career in Wildlife management, conservation, or similar fields.

Megan graduates from Crofton High School and will be attending SDSU this fall and plans to major in wildlife and fishery sciences.  She was chosen above several very good candidates.

Thank you and best wishes to all our applicants.

Pictured left to right: Brenda Willcuts, President; Megan Tramp, scholarship winner;

Nick Starzl, Project Leader Gavins Point National Fish Hatchery.